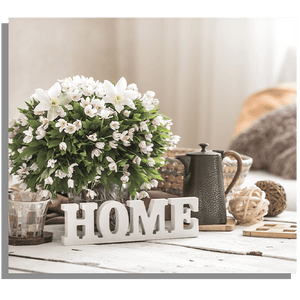 ABOUT US
Hello and a very warm welcome to Ivy Home Interiors. We are a family run on-line business based in Wynyard Village in the North of England. Our aim is to provide a collection of hand-picked, beautiful and inspiring home accessories with Modern Country, French and Danish influences to help add those stylish finishing touches to your own home.
We are passionate about what we do and pride ourselves on excellent customer service.
It is important that we only deliver high quality beautiful products that we would personally choose to have in our own home.
All our stock is carefully chosen by us and includes a range of decorative home accessories, soft furnishings and ceramics from the Bastion Collection. We enjoy sourcing new suppliers of unique and beautiful products from different parts of the world, continually adding new pieces to our collections.
ABOUT SARAH
It is so lovely to meet you all, I am Sarah the face behind Ivy Home Interiors. I have always had a passion for interiors and have loved creating my own family home.
I believe your home is an extension of you and should reflect your personality. Surrounding yourself with beautiful products makes your house a home – a place for laughter, family and comfort
I have worked in retail for 30 years and in 2020 the opportunity arose for me to launch my very own venture and endulge my passion. I was brought up on a rural farm within Teesdale's "Area of Outstanding Beauty" and living in the country has heavily influenced my own personal style. I have always had a genuine love for farmhouse, country, Shabby Chic and rustic designs and my three teenage children have thrown in some modern twists along the way.
As a working mum, for the last 15 years I have had a super busy lifestyle. With all children into competitive sports, my weeks were spent back and forth to training sessions, with weekends up and down the country attending many competitions. During this time shopping for myself and our home was a rare luxury and that's when my love for online shopping started. Sitting in my pj's at night with the children tucked up in bed was my time to chill with a glass of wine and a bit of on-line retail therapy.
Put your feet up, take 5 minutes and enjoy a little browsing.
I hope you love our products as much as we do.
Sarah x.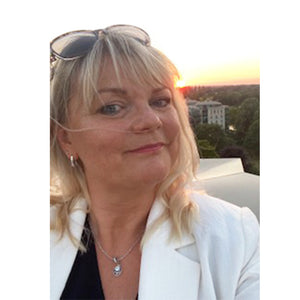 We pride ourselves on offering excellent service,guaranteed customer care and complete satisfaction. It is important that we only provide high quality, beautiful products that we would personally choose to have in our own home. Happy browsing and if you have any questions please feel free to e-mail us.